capella 9 is now available!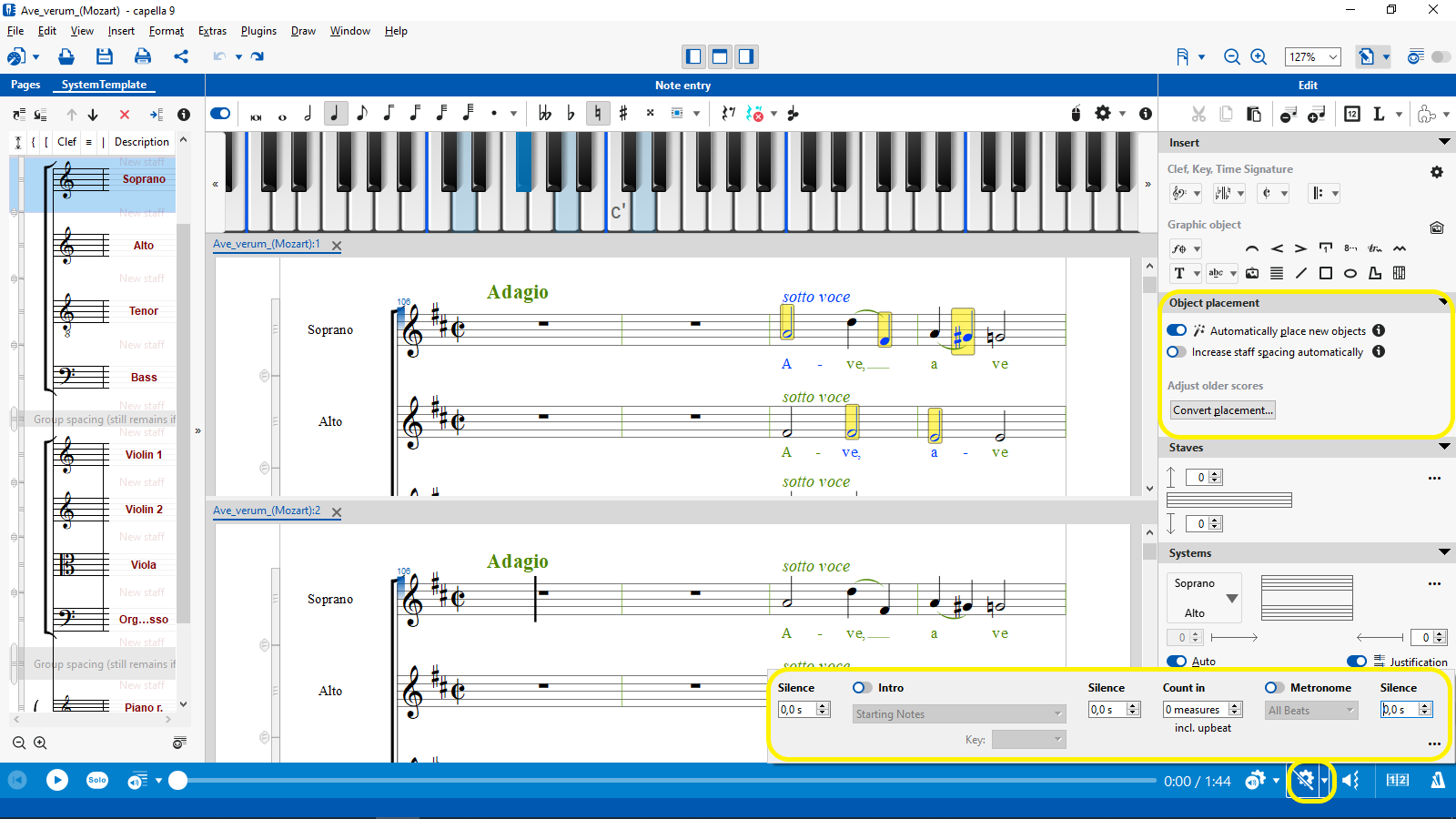 A lot has happened in three major areas:
Object placement - Lyrics, dynamics and much more are now automatically placed at the right position.
Selection - Multiple notes, rests, etc. can be selected together even if they are not placed next to each other. The same holds for text objects and graphics.
Rehearsal - A loop function, metronome, tuning notes support you practicing your piece.
Check it out now!
Test it now...
...or order it straight away
Upgrades for our already registered customers only available here: