capella reader as free app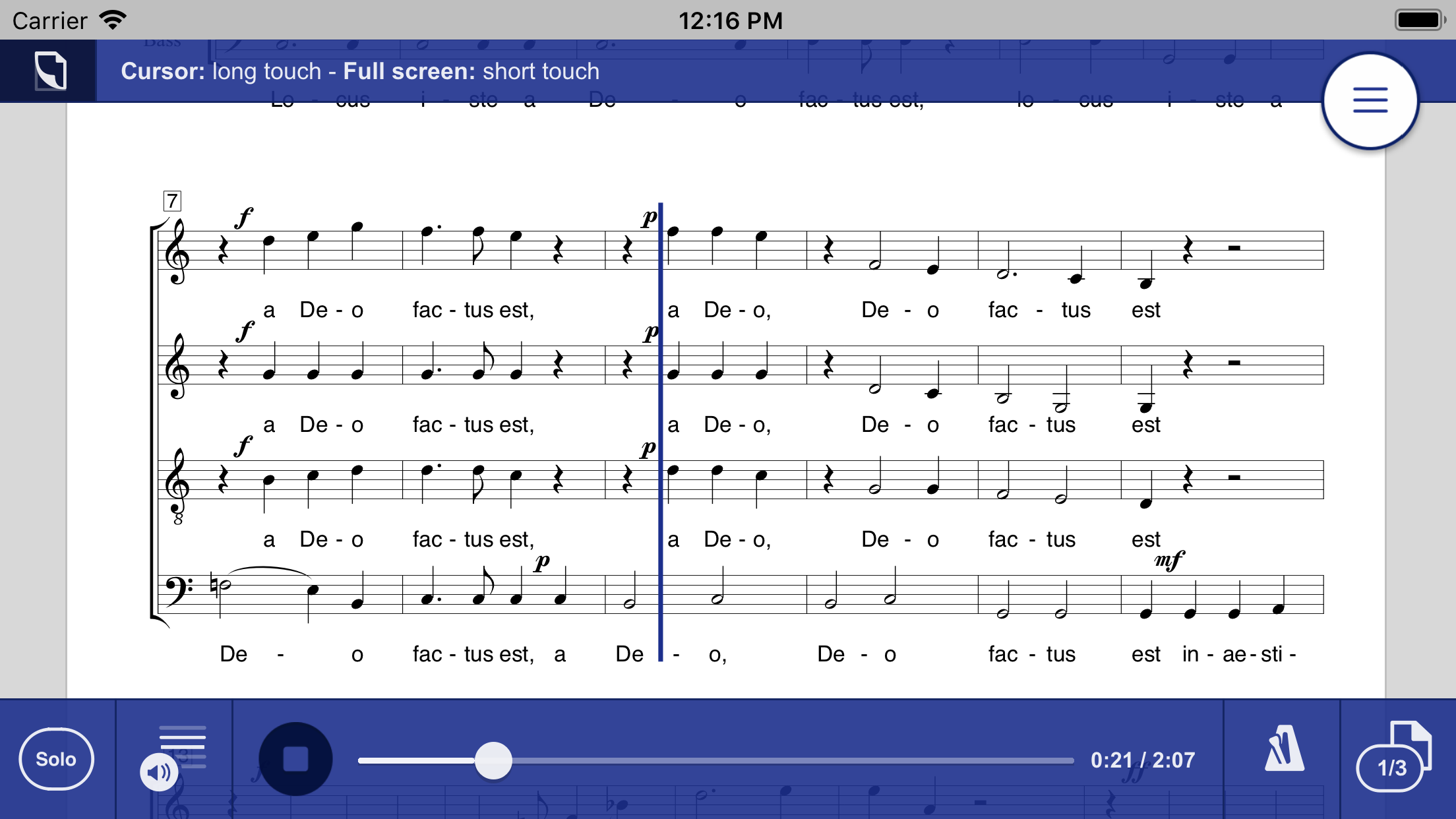 Open your scores and read, listen, practice, study, play music always and everywhere. Practice your choir or orchestra part. As director, study scores. Use capella score reader as digital music stand. capella score reader is the latest capella family member for mobile devices.
Uniquely versatile
The capella score reader app is the universal score reader for
capella files (*.cap and *.capx)
MusicXML files
MIDI files
View, listen, practice, share
capella score reader
opens and displays these files
plays them back, also solo voices
exports and shares
Pioneering...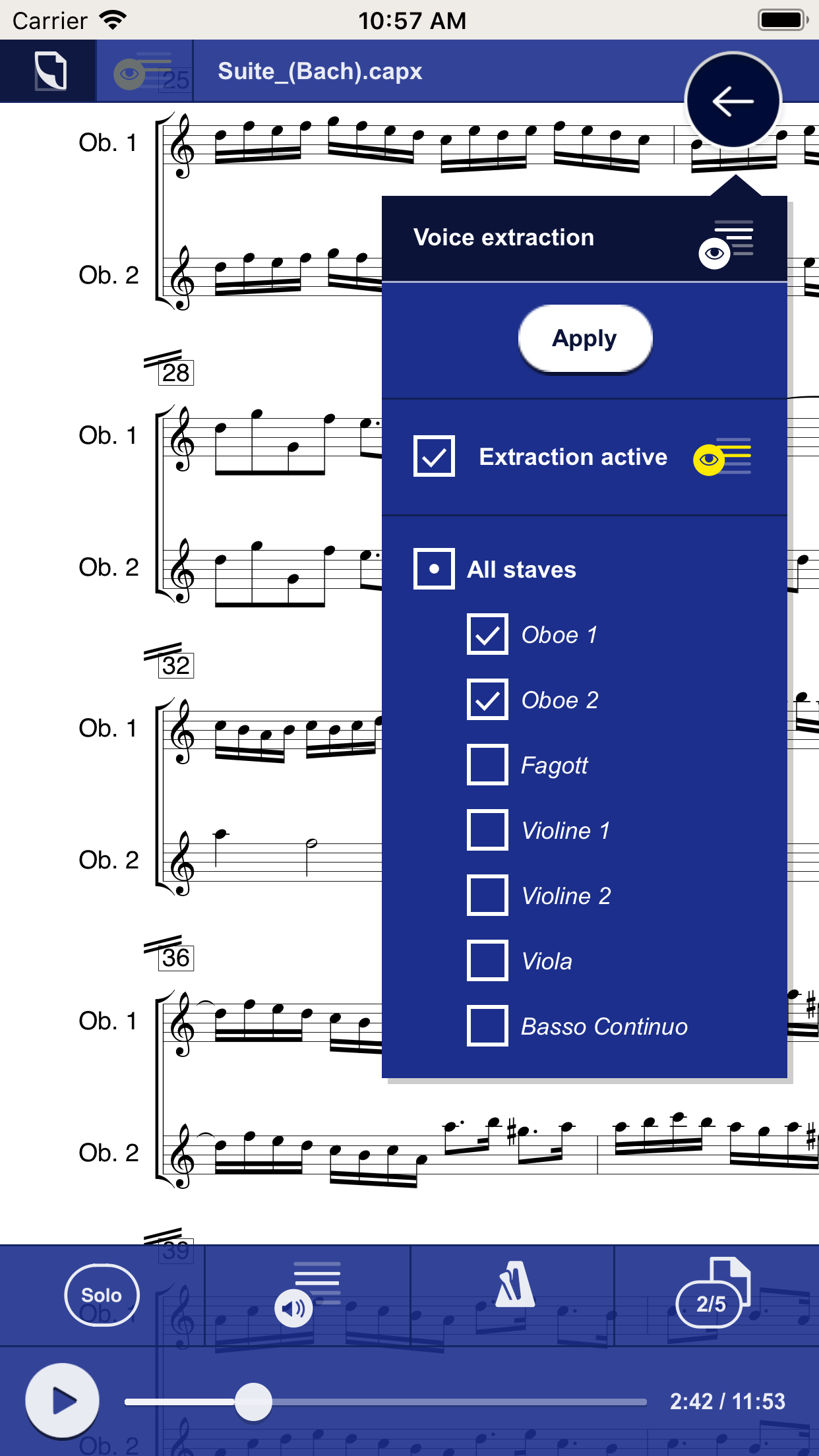 capella score reader comes in the look and feel of the new version 8.
completely new, modern design
elegant and smooth operation
optimized also for touch screen interface
for iOS and Android
capella score reader will revolutionize your rehearsals!
The musical works to be rehearsed are often available as capella, MusicXML or MIDI files. As choir or ensemble director you can now directly distribute them to your ensemble. The members read, listen and practice with the free capella score reader app.
Whoever now comes to rehearsal and is not well-prepared buys a round!