The dialog Extras (in macOS: capella) - Preferences... has become very powerful.
Here you do not only define ways of note entry, whether backup copies are to be created or how the sound is to be configured, but also - new! - a default font for text objects.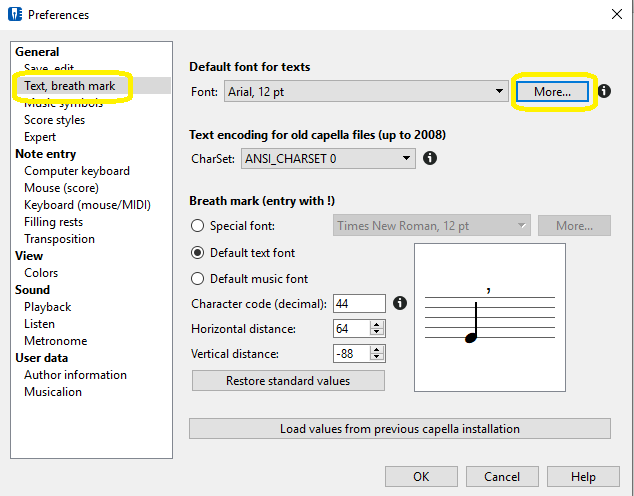 Click your way through all fonts and select the most suitable one.
For experts:
Many presets which you achieved earlier by making changes in the file capella.dat can now be defined here.
There is a preference for "free window layout" - might be useful when you are using several screens, might also be confusing. Not without reason is it located in "Expert" .