On first program start after installation of capella 8 you have the option to select and download a Soundfont.
You can always edit your selection afterwards.
Open the sound configuration preferences bottom right in the window.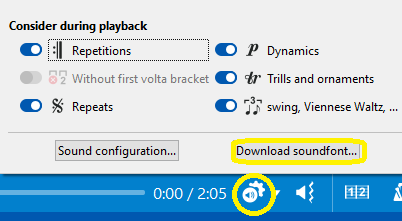 Click on Download soundfont.
Select any font and click on the marked path.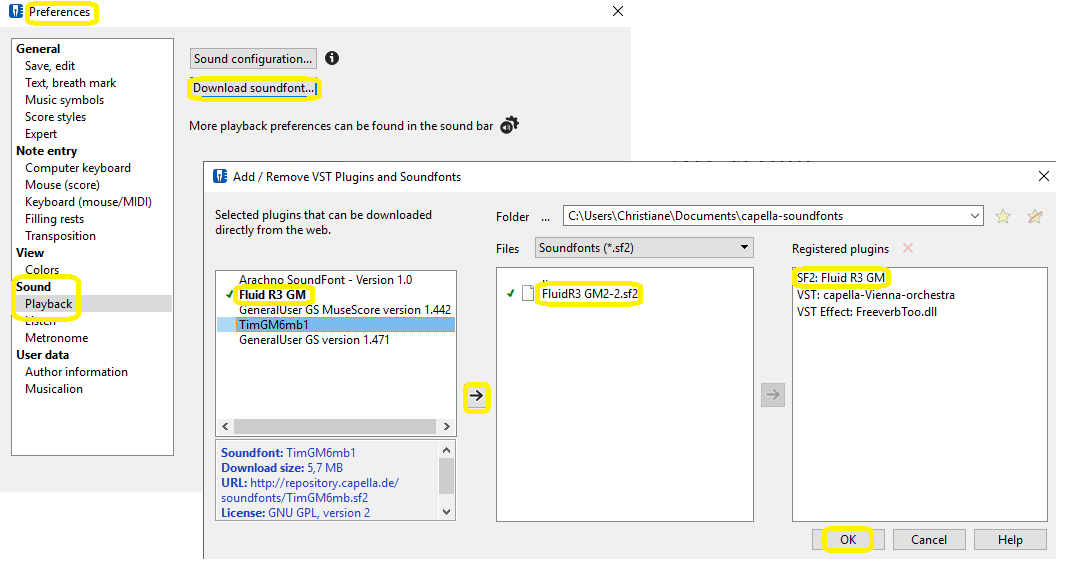 Try out different sounds
Try out which sound you like best. Definitely a matter of taste...
Again open the sound configuration preferences (bottom right in the window) or select the command Preferences in the Extras menu (with macO: capella menu).
This time click on sound configuration and on the "Instruments" tab.
Select one of the soundfonts.
Click OK and have the score played back with the new sound.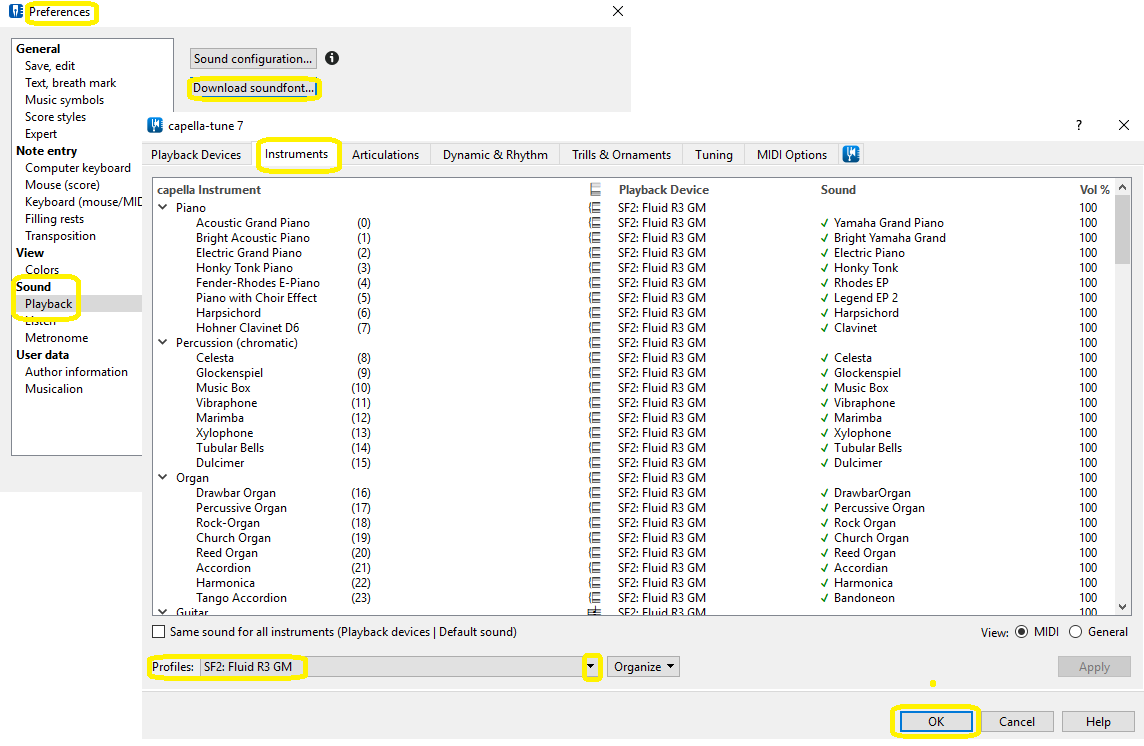 Which sound is best?!