New surface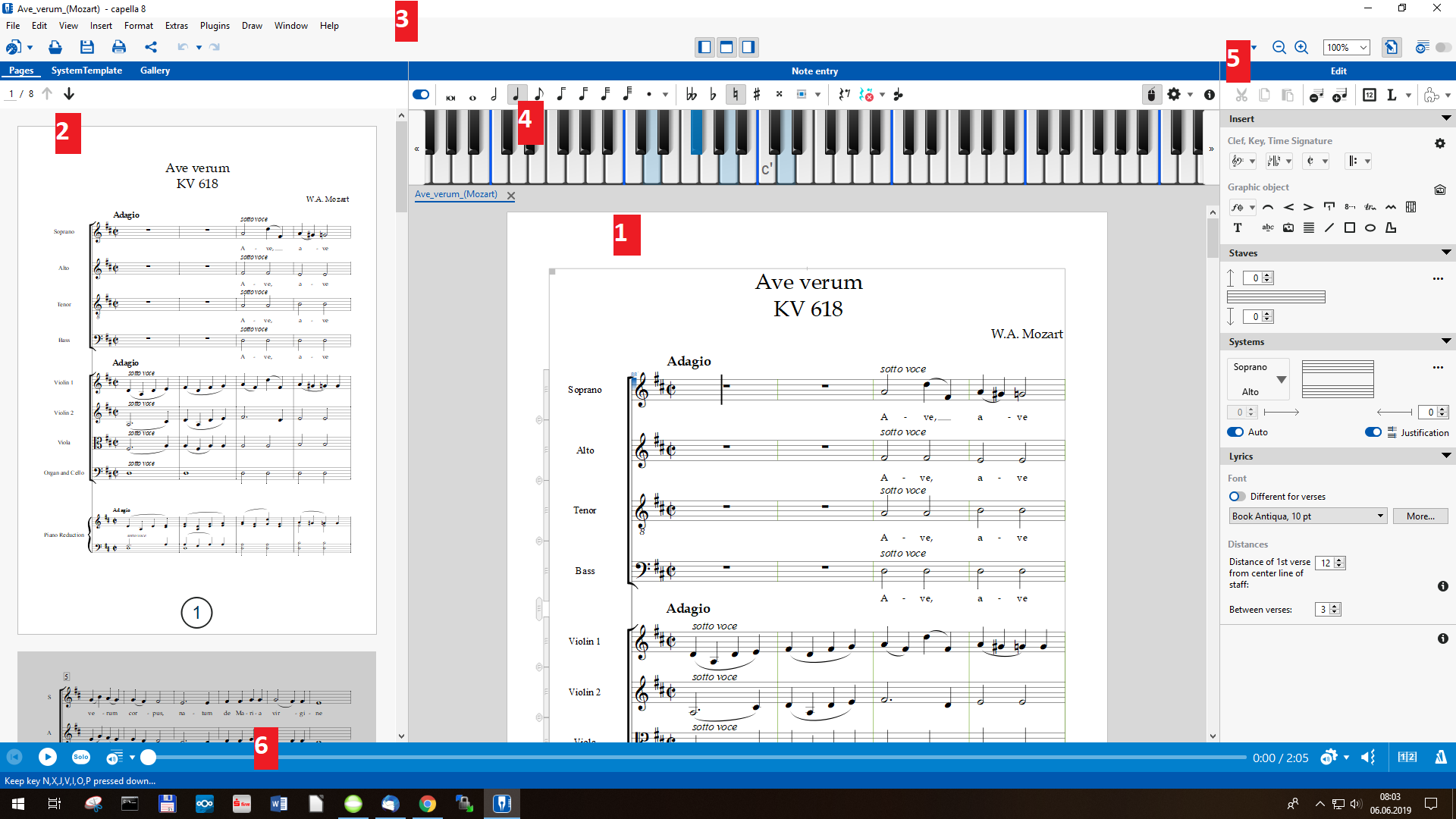 In score view you see your score in the selected zoom size and usually in Work mode. The blinking note cursor is positioned to the left of the first note.
Page navigation displays miniature score pages for quick orientation. Alternatively this area displays SystemTemplate or gallery.
The symbol bar contains only the most important standard commands. All specific commands can be found in the Edit area, see below.
All commands for note entry are located above the mouse piano.
The Edit area changes depending on where the cursor is positioned or which elements are marked. Depending on the situation it offers useful tools.
The playback bar with slide control for playback position starts and stops playback and offers more preferences.