Compared to earlier versions the SystemTemplate has changed and improved considerably. No more need to open a new dialog for each entry:
Write instrument name and abbreviation directly in the SystemTemplate, drag distances and brackets with the mouse. Selection of sounds is done a lot faster.
Try it out!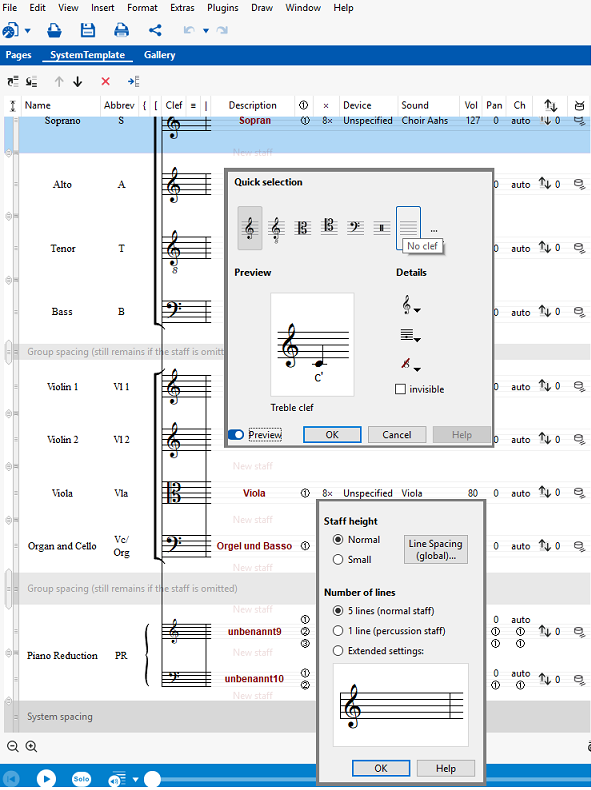 [image: montage]
The entire SystemTemplate now is a large, clear table. You have direct access to each preference in each column and line.