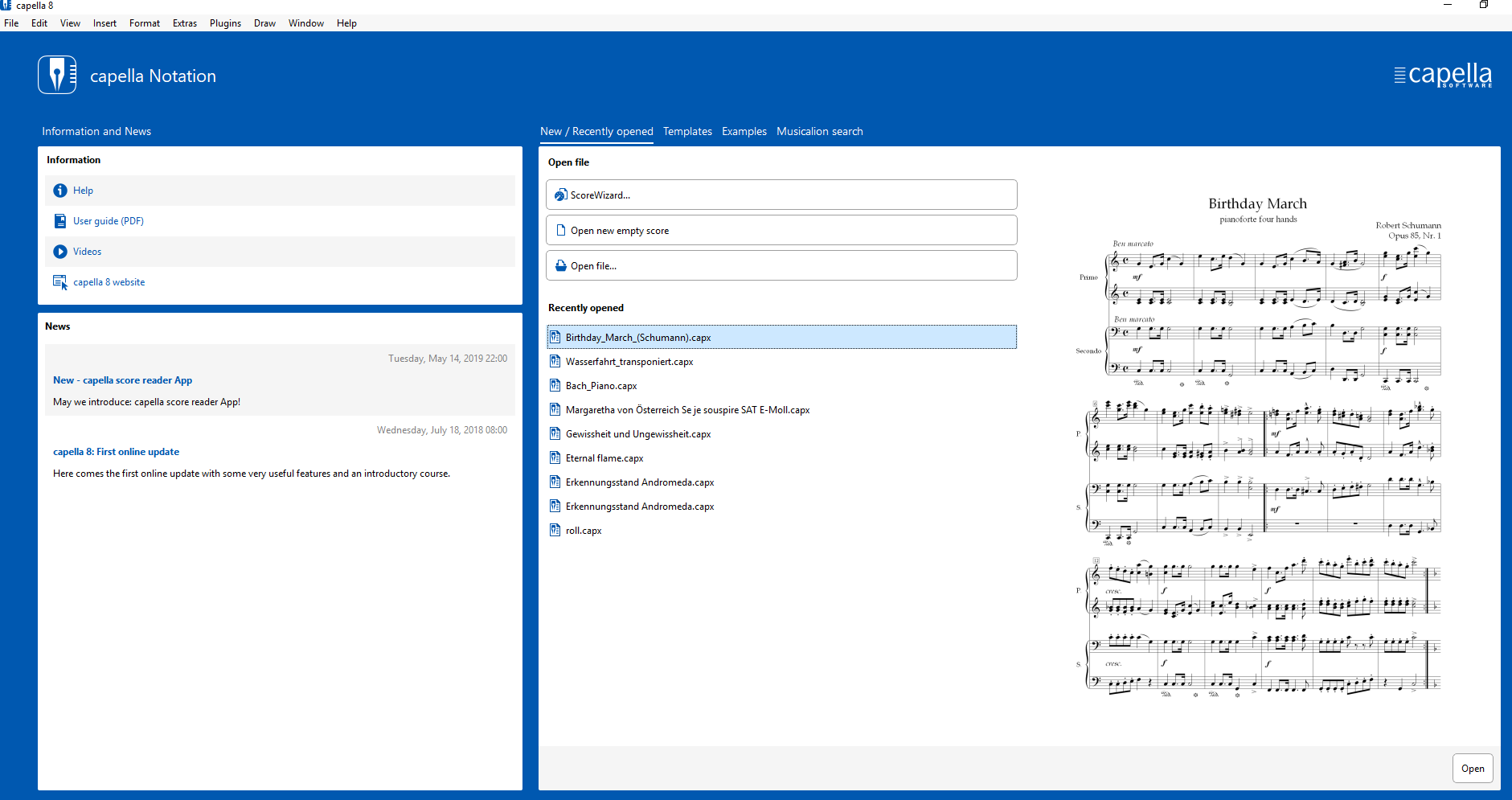 When starting capella a friendly start screen welcomes you with ...
information and news: You see at once if there is anything new and have short distances to our website the help menu, your customer account and more service offers.
a PDF user guide, only one mouseclick away.
menu "Open file": You select between your existing scores (with preview function) or a news empty score.
a number of provided templates for common orchestrations. In the course of time you will find templates you defined yourself in there as well.
examples which are especially interesting when you are a capella beginner. Here there's a preview as well.
the Musicalion search function directly connects you with the wellknown online score library with tens of thousands of scores. With the free one-month introductory membership you can search for scores, view and download them without having to leave capella. After this period of time, further use of Musicalion will be fee-based but just as convenient.