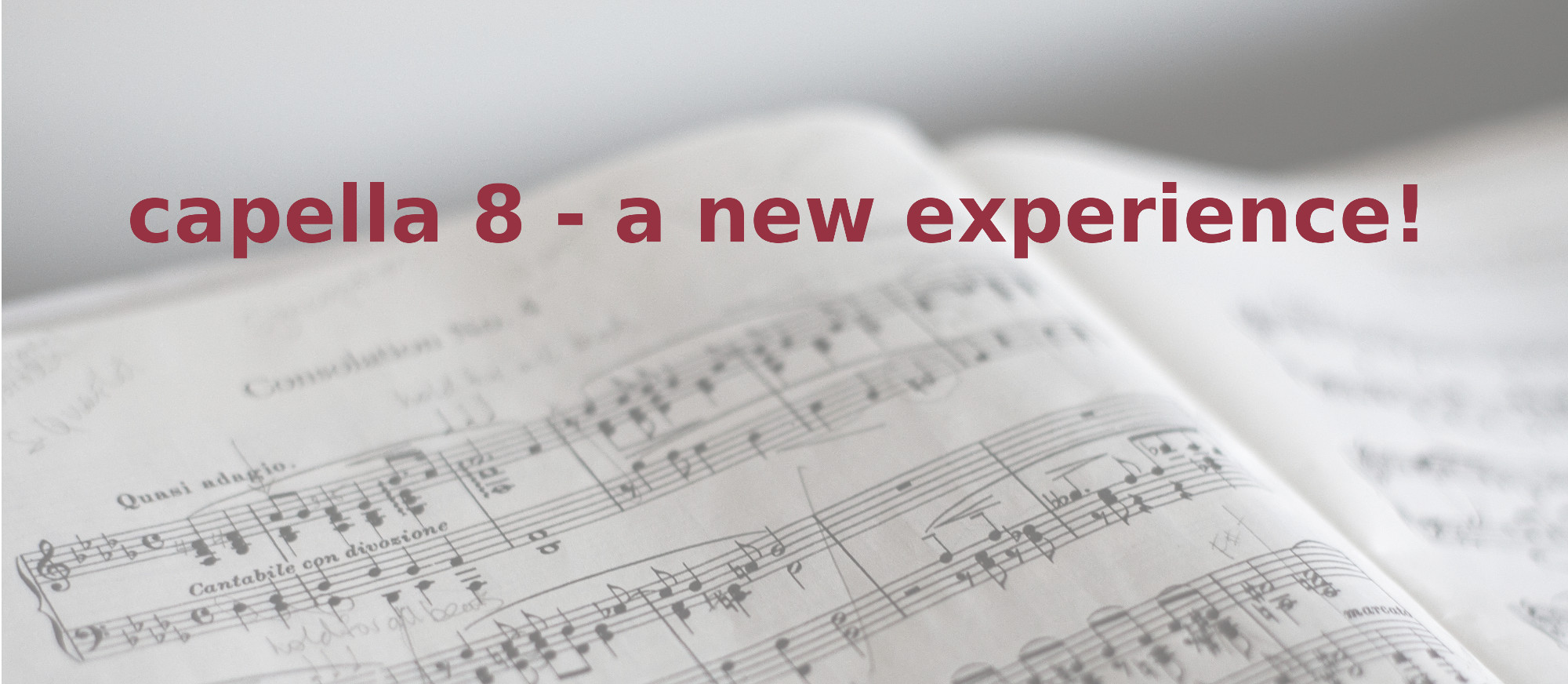 A new approach to music notation
Music editing – a pleasure?! It must be capella 8!
New and familiar
If you already know capella: The proven features are still there. Discover the new ones now!
Windows and Mac
Yes, capella is available for Windows and for Mac. Download your free trial version now!