Sight-reading...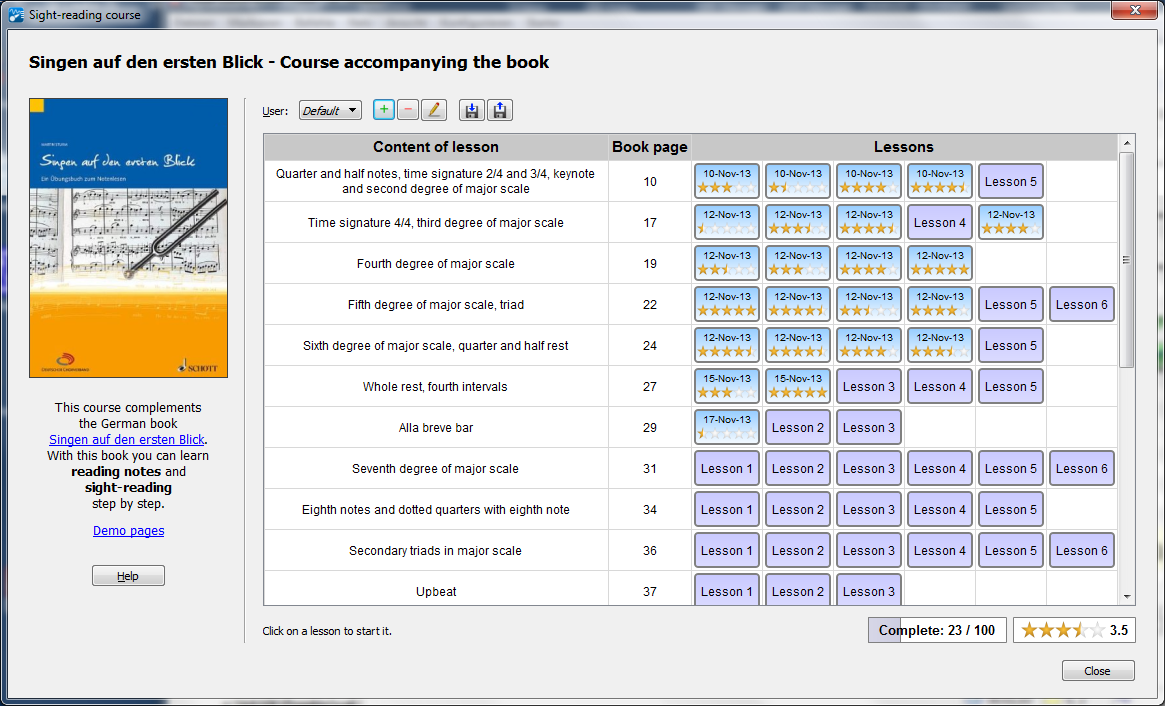 Not everybody is born with sight-reading abilities… You may expect pros to have this competence, but amateurs often encounter problems. Therefore Martin Sturm, chorus manager in Frankfurt, developed the course "Singen auf den ersten Blick" which has been published by Schott-Verlag as book with CD (this particular book is not available in English).
Cross media cooperation
capella-software and Martin Sturm are closely cooperating. As a consequence capella melody trainer now contains a sight-reading course accompanying the book. So - learn sight-reading with capella melody trainer!