Only a few experts play figured bass from sight. Even if you know the "secret writing" it is not an easy task to play it. tonica fugata does the decoding for you...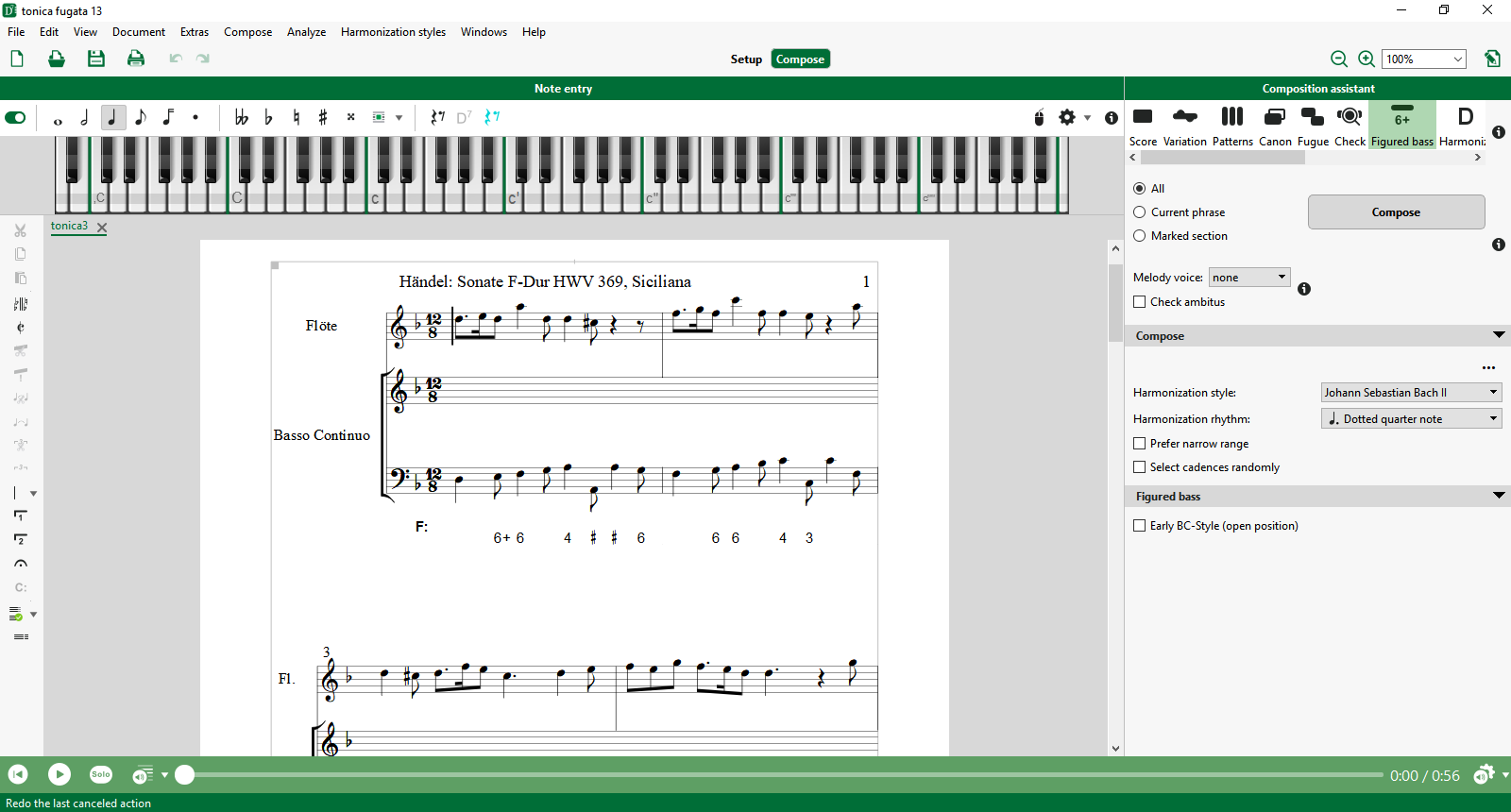 Above you see the a Handel sonata for recorder and numbered voice (Basso Continuo), below the composition realized by tonica fugata:
tonica fugata has realized the figured bass voice according to notation rules. With this you can now accompany the recorder on the piano or cembalo.