Uniquely versatile
capella reader is the universal score reader for
capella files (*.cap and *.capx)
MusicXML files
MIDI files
Display, listen to, print
With capella reader these files can be
opened and displayed
played back, also single voices
printed or exported as PDF
Look ahead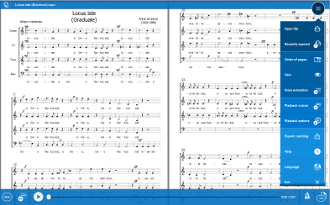 The new capella reader presents itself already in the look and feel of a new version.
completely new, modern design
elegant and smooth operation
optimized for touchscreen user interface
great sound due to new Soundfont-Technologie
for Windows and Mac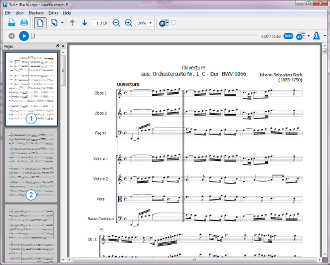 capella reader will revolutionize your rehearsals!
Being a choir or ensemble director your scores are often available as capella, MusicXML or MIDI file. Now you can directly distribute these files to your ensemble members. All members read, listen and practice with the free capella reader and print out the scores themselves.
Whoever now comes to rehearsal and is not well-prepared buys a round!
Take capella reader everywhere
capella reader runs on USB stick. Simply select the USB stick as installation directory. Now you can take the stick along and start capella reader on any computer via the *.exe file.
Hint: Also copy the required scores to the USB stick!