Please note: AI-supported recognition is only available in the new version capella audio2score pro 4.
Heard, seen
Couldn't there be a program that simply displays the notes from a recording? With capella audio2score we have come very close to the dream of many musicians.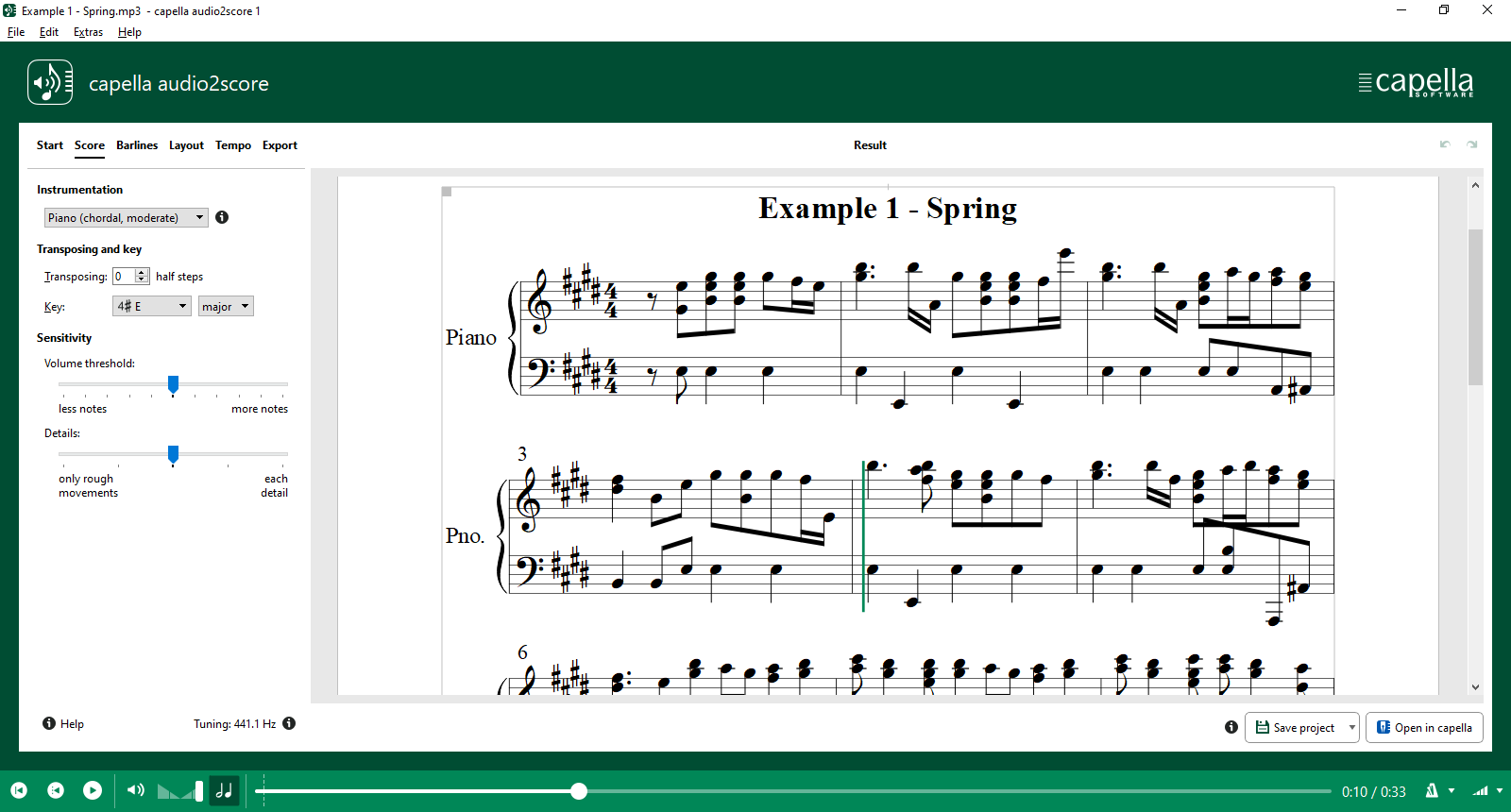 capella audio2score immediately shows you the notes for your recording that are ideally playable on the instrument. No detour via a MIDI file.
Intelligent analysis
capella audio2score analyzes your recording, e.g. an MP3 file. The recognized notes are examined, sorted and then sensibly poured into a new arrangement. This can be done for piano or for a quartet, for example - it's your choice.
capella audio2score does not show you an exact transcript of the original. Please imagine the result more like a piano reduction or a short score (depending on the settings). This will be of great help when arranging your own version of the work.
Take the opportunity to test capella audio2score for free!
Fully integrated
capella audio2score is almost seamlessly integrated into the capella* interface. Recognize and edit notes in one go.
In addition, capella audio2score can also be used standalone if you do not have capella. Sheet music export to MusicXML and PDF format is available.
*capella 9 required
Who needs this?
capella audio2score...
is not needed if you can play works by ear or notate them by ear very well.
will not help you much if you have trouble reading sheet music or playing music from score.
is very useful when you need help notating by ear.
Please inform yourself about possibilities and limitations.
All details
Get to know the new capella audio2score with the free trial version.
Here is the detailed list of features:
System requirements
Windows 8.1, 10, 11
macOS (10.11 to 12)