capella start - the small version for small masterpieces
Compare the two versions
Get going right away with capella...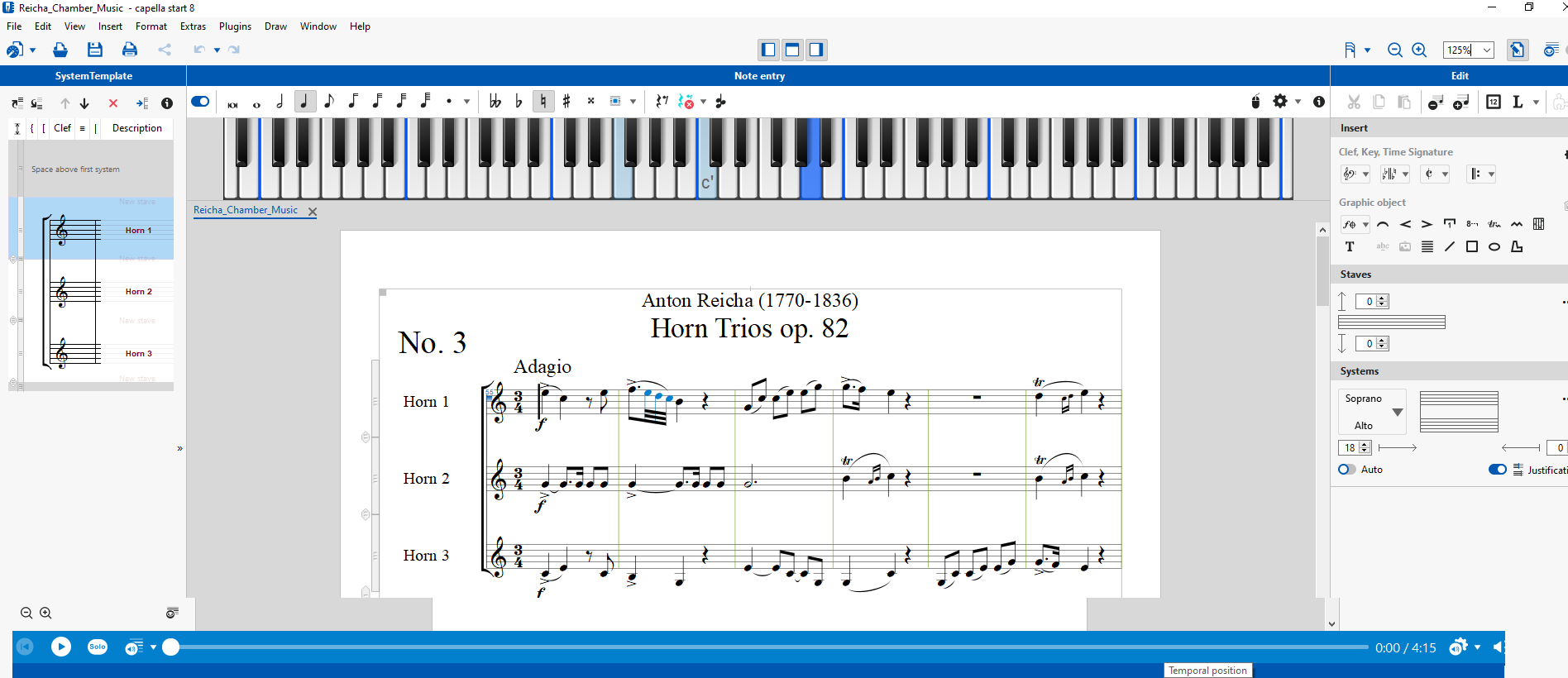 Notate, compose, arrange, transpose, listen, study and rehearse - with capella start. Plus a perfect print image and PDF export - capella start is your ideal partner for small arrangements for small ensembles.
Now for Windows and Mac!
Optimum note entry for everyone
Your score stands and falls with note entry. Computer keyboard or mouse or ....? capella offers all options.
What about playback?
Playback is an essential function in capella for many musicians. You can either select from the 128 MIDI sounds of your sound card - or you use one of the many soundfonts - just as you like.
capella supports the unique capella-tune technology. With this computer music sounds as natural as possible.
capella-tune technology means among others:
Execution of ornaments (trills etc.) and dynamics
Effects such as echo, positioning of instruments in the stereo room
Playback in swing rhythm
With capella you're never alone
Ask around: Many people know and work with capella. This really facilitates data exchange. Very often you don't need to rewrite your score because it is already available on the Internet.
Now it's your turn!
Load the demo version and thoroughly test the software. In test mode capella start runs as full version (full functionality) for 15 days.
System requirements
Windows 8.1, 10, 11
macOS (10.11 to 12)