The newsletter is not displayed correctly? Click here for web view
In this newsletter we present two exciting novelties - capella 9 and capella audio2score!
capella 9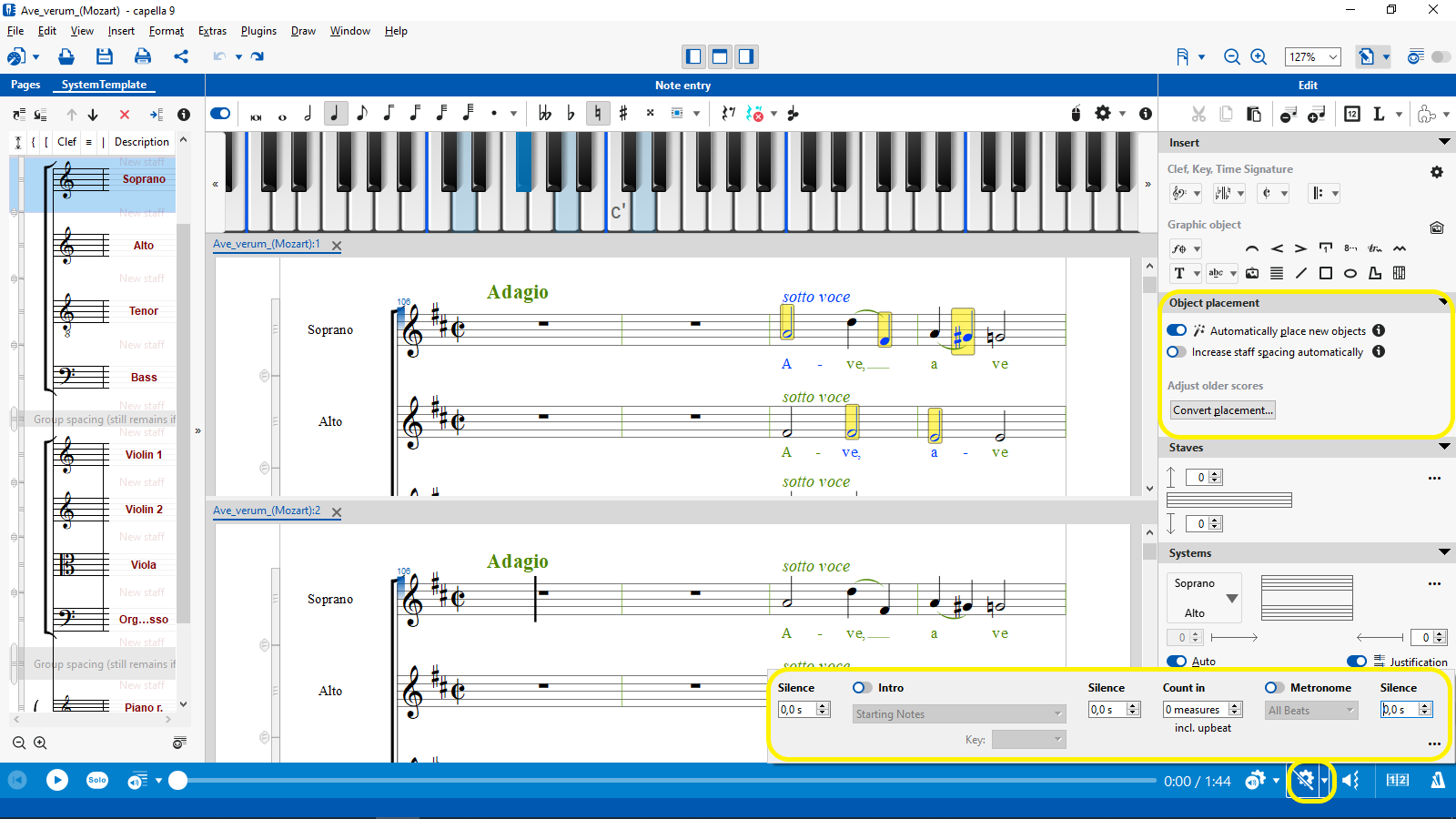 Does not look different compared to capella 8? Take a close look! There are some features that didn't exist before and you were really waiting for!
capella 9 introduces itself
Download the trial version right now and see what's new. Open the Help menu and click "New in capella 9" to take a tour. You will find three major topics, each including a whole bunch of new features:
Automatic object placement: capella automatically puts all music symbols and lyrics in the right place. You don't have to drag or move anything - everything fits. This saves you a lot of time!
Multiselection: You can now mark several note objects even if these objects do not form a connected area.
Rehearsal: Now it is much easier and more comfortable to practice your part with capella. The rehearsal functions include a metronome and a loop function, and much more.
Other new functions include
several improvements that make the music notation more accurate, e.g. adjustment of the note stem length in polyphonic notation or a special case in piano notation: chords across staves
integration of capella audio2score (see below) and tonica into the capella start screen. This makes it easy to pass music back and forth between the programs, in order to import notes from an audio recording or to compose a polyphonic piece.
Watch the capella 9 video!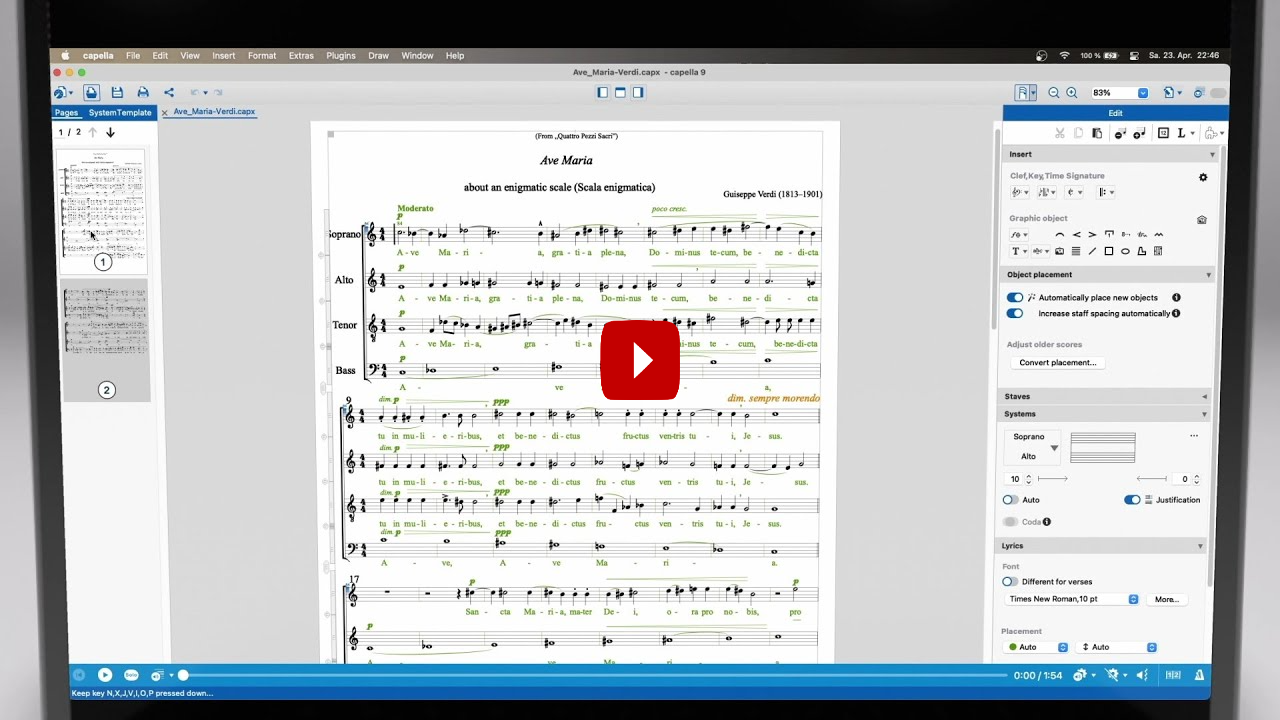 Watch the most important innovations in capella 9 in this two-minute video.
Download the trial version right now and try out capella 9 yourself.
You can find your individual upgrade offer in your customer account.
Subscribe to our channel so that you don't miss any new video. Just click on the "bell" next to the subscribe button in YouTube under the video and you will always be notified.

capella audio2score
This is what everyone has been waiting for: Convert music recordings into sheet music!
capella audio2score analyzes your recording, e.g. an MP3 file. The recognized tones are examined, sorted and then sensibly poured into a new arrangement. This can be done for piano or for a quartet, for example - it's your choice.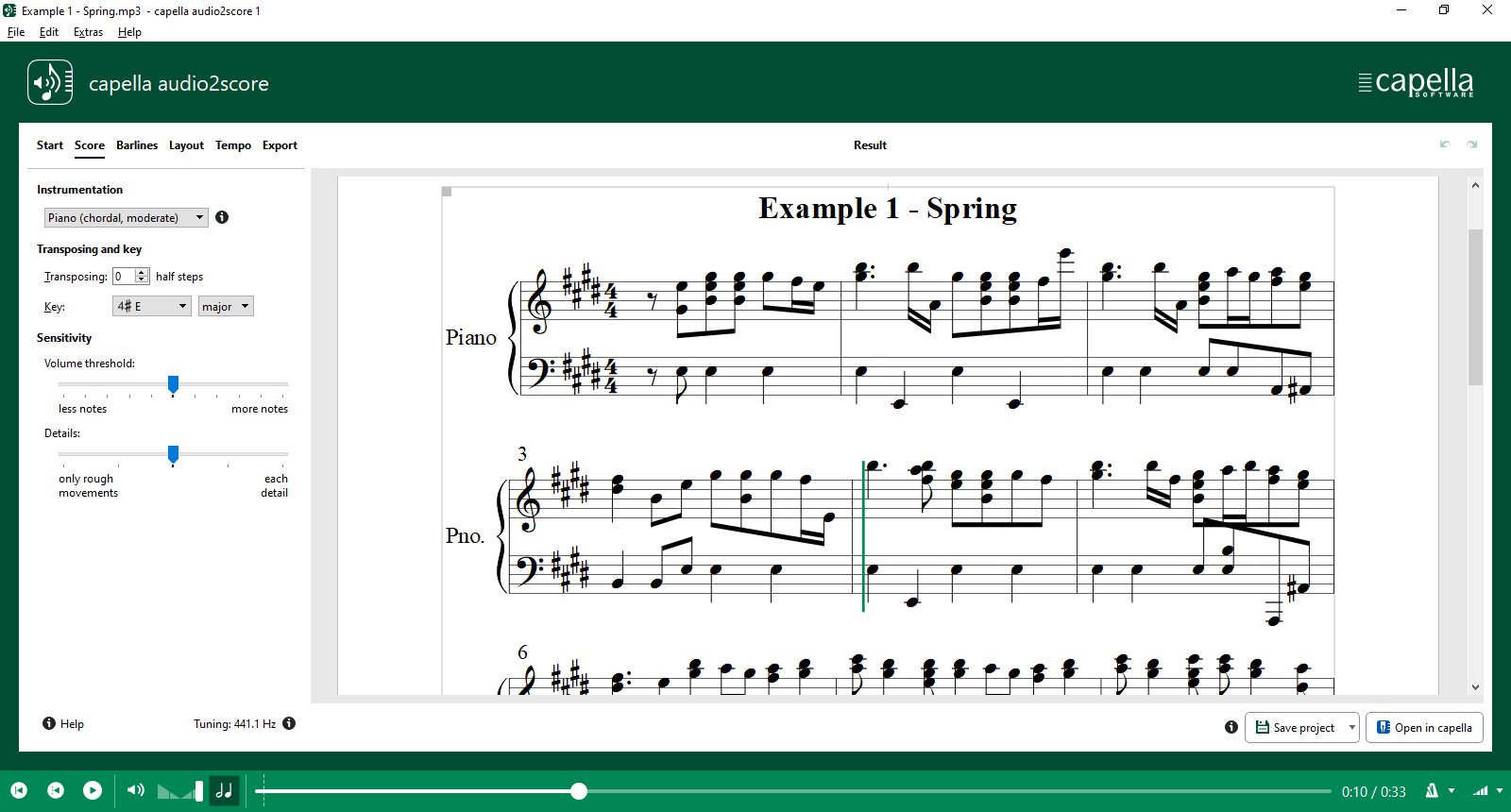 capella audio2score does not show you an exact transcript of the original. Please imagine the result more like a piano reduction or a short score (depending on the settings). This helps you arrange your own version of the work.
Get more information here.
Fully integrated
capella 9 users will see a new tab on the start screen. This opens capella audio2score, and you can directly try it. Test capella audio2score 15 days for free!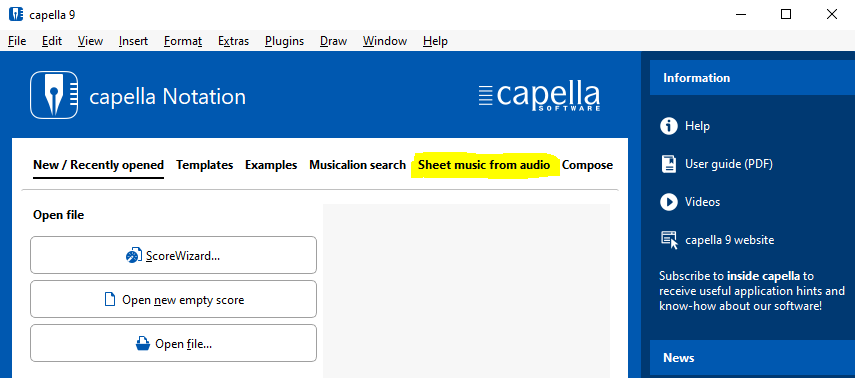 Even if you don't have capella 9, you can use the software thanks to capXML, MusicXML or PDF export. capella audio2score is now available at an introductory price starting at $48.
The introductory price is valid until June 15, 2022.
Your capella-software team
Your customer number: #Kundennummer#
Unsubscribe: You are receiving this email because you are registered customer with capella-software. If you do not want to receive such emails in the future please click here: Unsubscribe