The newsletter is not displayed correctly? Click here for web view
tonica on the Web
tonica now runs in your browser without any purchase or license. Just open the website and off you go!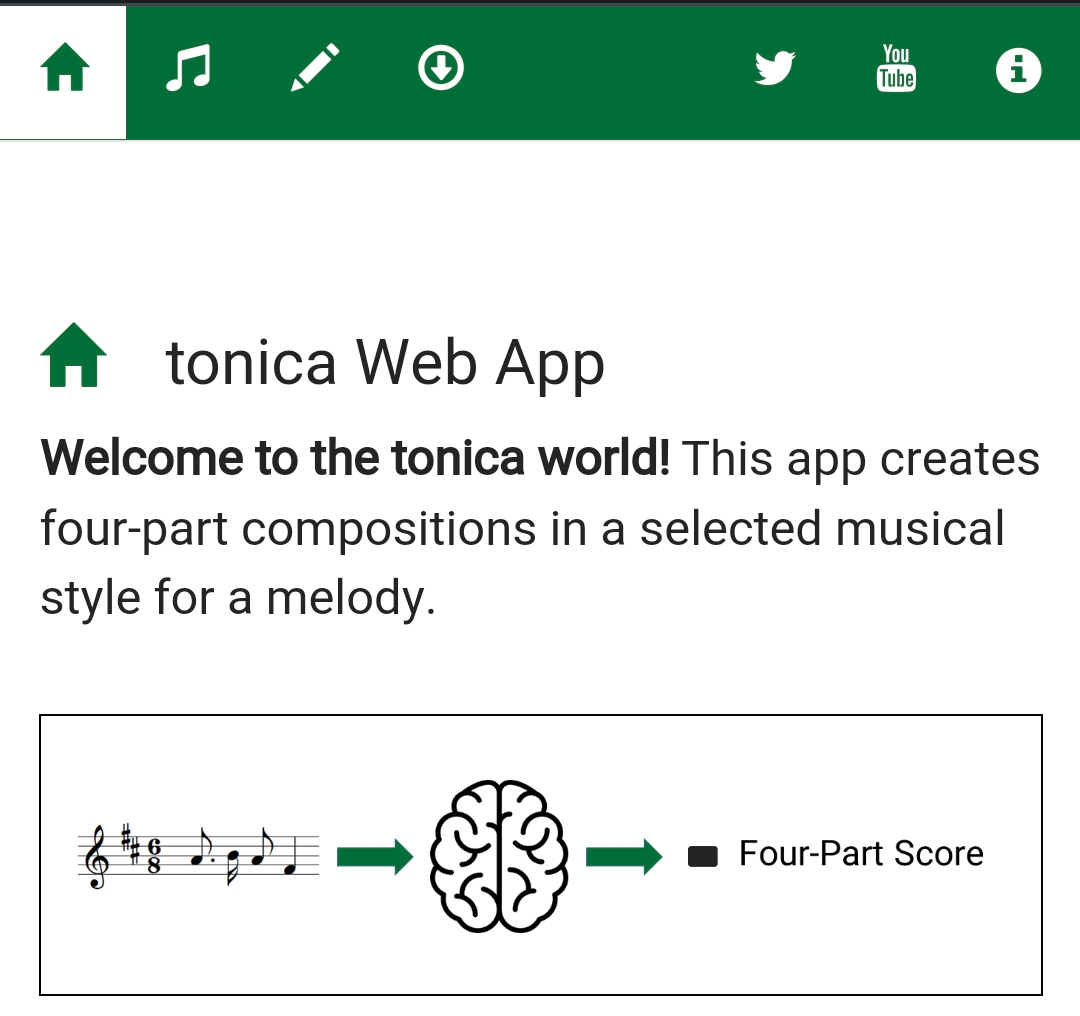 You enter or upload a melody, select a style and tonica composes a four-part score. You can see and hear it immediately and also export it in various formats. Try it out now at https://tonicafugata.com
Note: The tonica web app does not have all the functions of the purchase versions tonica fugata and tonica start.
Share it!
Please also recommend the website to your colleagues, friends and relatives. After all, this composition software is free! The app runs in all modern browsers and of course also on mobile devices.
Chat with us!
Software can compose? Join the conversation with us and others on our Twitter channel @tonicafugata. It's about "computers and musical creativity" in all its facets: https://mobile.twitter.com/tonicafugata
Your capella-software team
Your customer number: #Kundennummer#
Unsubscribe: You are receiving this email because you are registered customer with capella-software. If you do not want to receive such emails in the future please click here: Unsubscribe