The newsletter is not displayed correctly? Click here for web view
capella score reader App
Do you know our free capella score reader app for smartphones and tablets? Many choirs and ensembles already use capella reader to practice on their computer – now the app enables you to practice everywhere!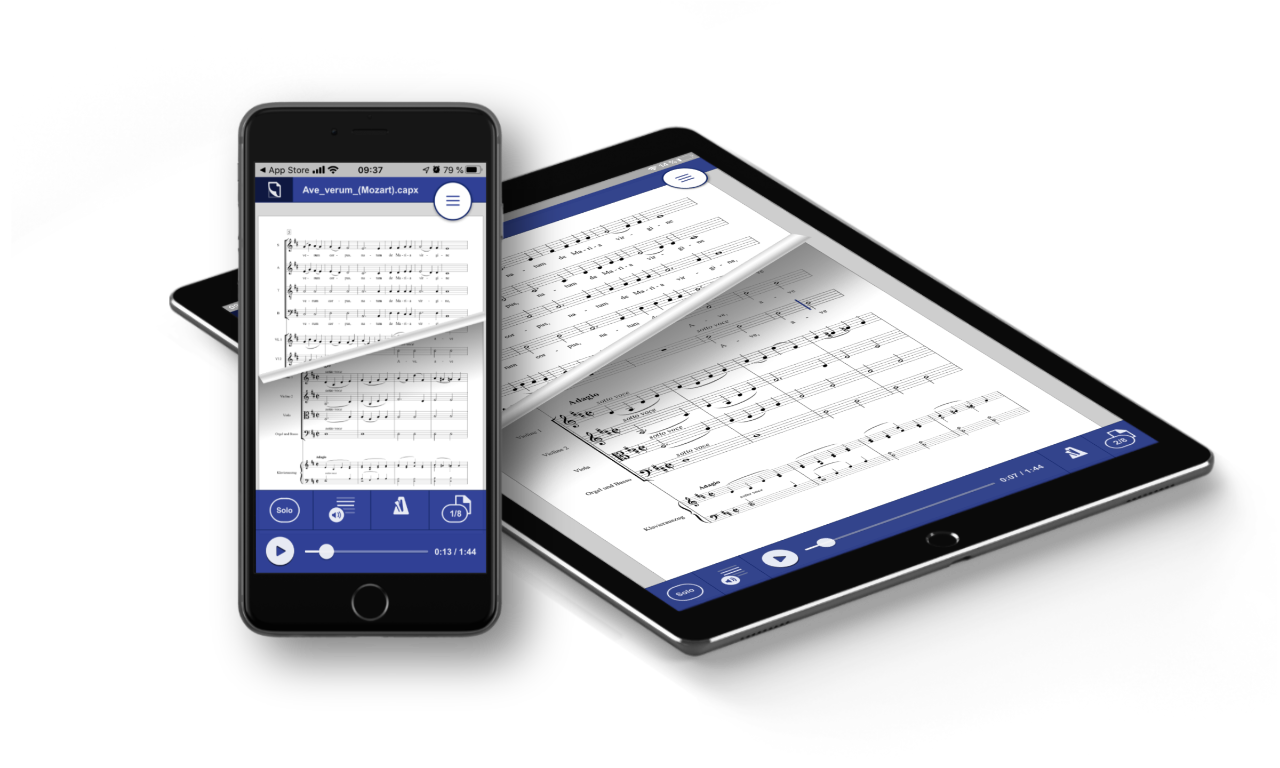 In many cases the score already exists as capella file. In other cases a choir member creates a capella file with capella-scan or capella.
How to do it
These capella files are sent as email attachment and can be opened with capella reader or capella score reader app. Now you can simultaneously (!) read and listen to the score, filter your own voice and practice – always and everywhere. No problem if you need some more repetitions – everybody practices for himself, and you'll be perfectly prepared in the next rehearsal!
We're keeping our head above water
Despite the Corona crisis we are currently able to assist you in any way with customer support and hotline (status Mar 24, 2020). Several colleagues are working in home office, others are coming in but keep distance from each other. Business trips are cancelled. Daily conferences are held via Skype or phone. Everybody is healthy – lets hope things don't get worse.
The capella 8 hint
Here's more about page objects. These are the objects which are anchored to the page and if needed are repeated on each page, for example as footers. Together with a field command they turn into automatic page numbers (Find more information about this on our website.). Here, # is a place holder. As soon as a text object (plain text!) is anchored to a page the place holder will be automatically replaced by the current page number.
Right and left
So – how to have page numbers appear on the outer edge - as in a book? Pretty easy: There are two objects containing the place holder. The ones on the right side have the property: Display object on following pages – odd. The objects to the left are set for even pages only.
New in capella 8
In earlier versions you could not click on page objects from page 2, on. This has changed in capella 8. You can mark objects on each page. When you move them, however, this will have consequences for all pages.
Your capella-software team
Your customer number: #Kundennummer#
Unsubscribe: You are receiving this email because you are registered customer with capella-software. If you do not want to receive such emails in the future please click here: Unsubscribe