The newsletter is not displayed correctly? Click here for web view
Special summer offers
Vacation at home? You could take on a music project! Some of our programs are now cheaper. The special offer runs until July 31, 2020. Take a look!
The capella 8 hint: "Standard" is not what you want
We often get the message: "Whatever I set in the system template, I always hear 'Piano' and not what I have chosen." What happened?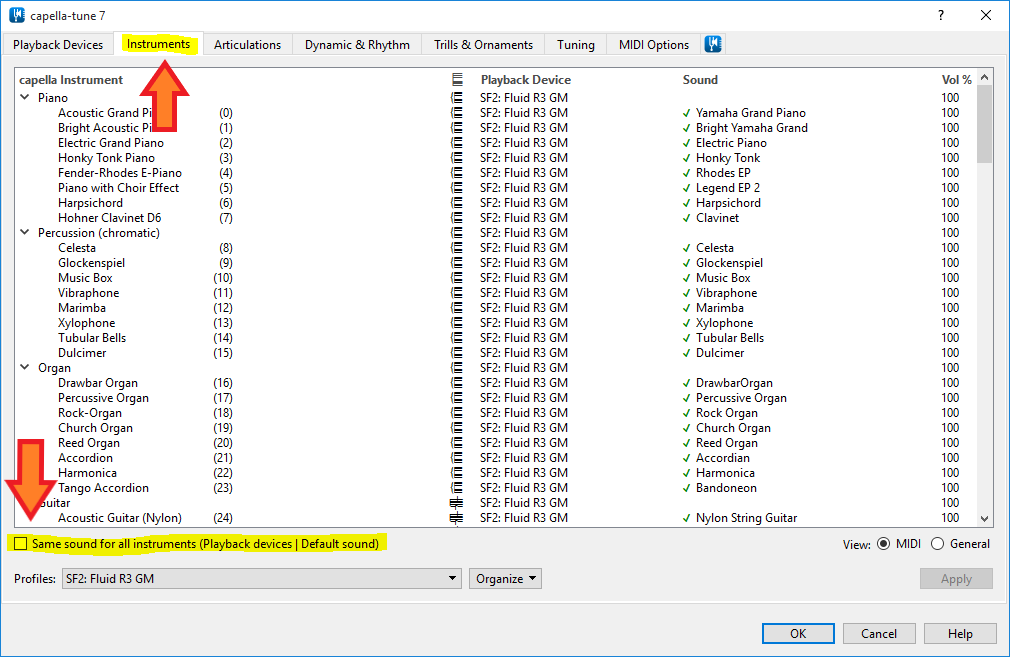 Hidden in the depths of the sound configuration (in the capella-tune dialog) you can select a "standard sound"; if you don't change anything, that is "Piano".
At the bottom of the dialog you will find the setting "Same sound for all instruments". Perhaps you have set a check mark here? You only notice the consequences when you don't want to listen to the piano anymore. This check mark is the cause of the problem.
Your capella-software team
Your customer number: #Kundennummer#
Unsubscribe: You are receiving this email because you are registered customer with capella-software. If you do not want to receive such emails in the future please click here: Unsubscribe