Part 3: How to look at, listen to, print scores
How to pass on capella files when the recipient wants to look at, listen to and print them?
capella reader
capella reader is our free software enabling you to do all this. You cannot edit the score. As capella reader operates the same way capella does, the cursor will move along during playback. This way you can always see which part is just being played back.
Download the free capella reader here:
Scores for the Internet: HTML export
capella comes with integrated HTML export: With one mouseclick an Internet page is created together with all files needed to display and play back the scores in the browser.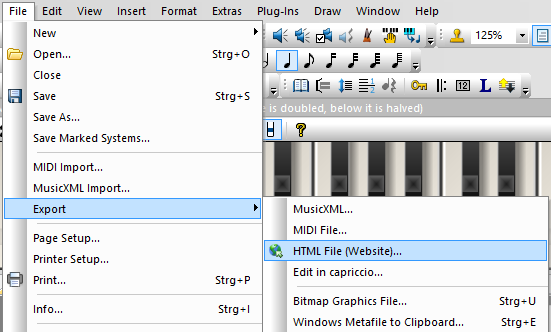 Read more details in the user guide, key word HTML-Export.
With the help of HTML export you can publish your scores - also audibly - on your web pages.