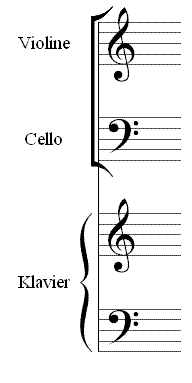 Music is the universal language of mankind
(Henry Wadsworth Longfellow)

For many years our company has done its part in keeping this important universal language alive. We are gladly putting all our efforts and creativity into this issue. Our aim is that our customers - may they be amateurs or professionals - successfully work with our software and thus enrich their musical work.
What distinguishes us from other suppliers
As far as functions and features are concerned, you will find that, on paper at least, there is very little difference between the different notation programs. Of course there is a wide range of notation software to choose from. Maybe you are asking yourself why to choose our offer?
One-stop service
Our programs get along very well with each other. Nowhere else you will find a product family with notation program, scanning program, studio software, learning programs and a large number of scores. Reasonable interfaces make everything fit. There is no laborious conversion which makes your work professional and efficient.
Competence and reputation
From advice to support: You are dealing with experienced musicians who know what you are talking about. We pay a great deal of attention to detail and use our in-depth knowledge of users' requirements and preferences. Our software authors have set new standards in the range of legitimate music software worldwide.
Continuity and quality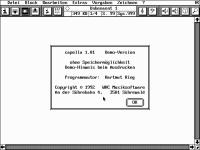 capella-software has been on the market for more than 25 years. In the German-speaking area, capella is the most common notation software. Our software is currently improved. In this process we are considering customers' ideas and feature requests to a great extent. We are paying particular attention to developing user-friendly software.
We are proud to offer high-quality programs which we are of course applying ourselves in our various musical projects.
capella-software AG
In 2011, capella-software GmbH (formerly whc Musiksoftware) was transformed into a stock company by the shareholders to enable an employee and author participation. Authors and employees hold shares of the company.