When you created a gallery for your capella file, then it is initially only available for this single score. To use it for other scores as well, save the gallery. Select the command "Save all..." in the gallery dialog. A common "save file" dialog opens where you name your gallery and select the directory. Usually this is the folder "Galleries" in the personal capella folder.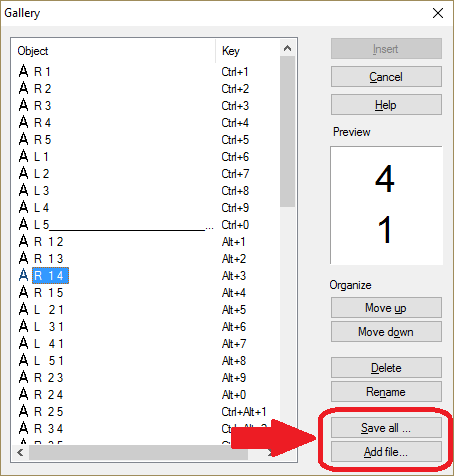 When you are now getting started with your next capella file and want to use your gallery in there, open the gallery dialog and select "Add file...". In the list you will now find your gallery.
On this occasion you will see that capella already comes with several galleries. For some frequently used constellations such as fingerings we supported you and delivered a ready to use gallery.